Proprietary 'Controlled Energy Return Technology'

Shock absorption sparing the joints from exercise impact

Focal shock absorption properties
Elastic recoil providing a safe, fun and explosive training surface

Increased cardiovascular demand compared with work on a normal training surface
Proprioceptive qualities providing an adjustable 'unstable surface' for balance training

Joint impact is minimized and the energy return allows rapidity of movement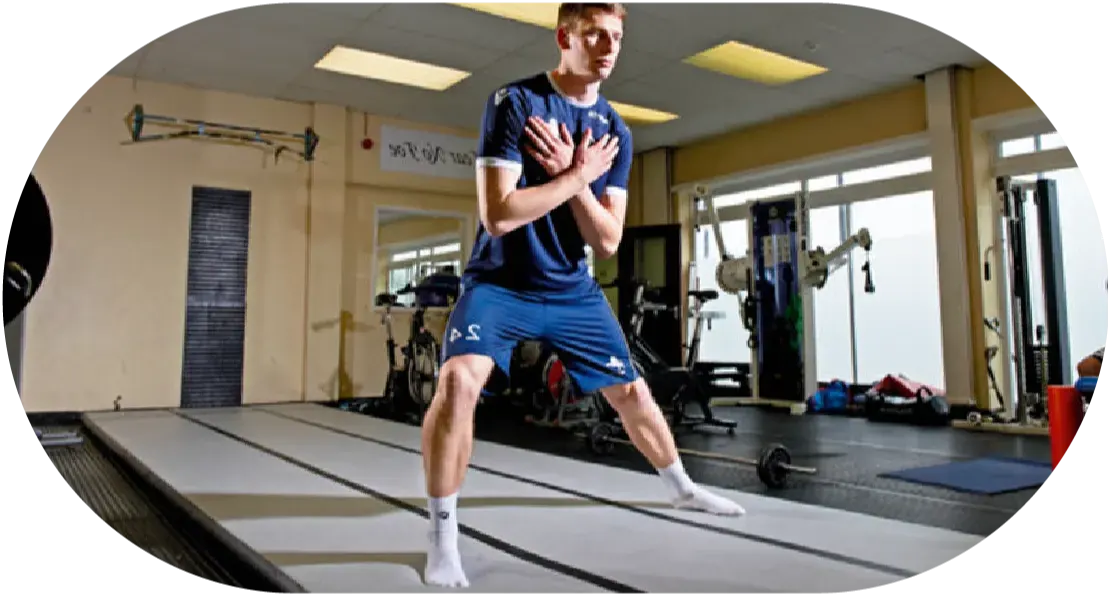 "The arrival of  aerofloor® into the Sports Medicine arena is a long awaited training and rehabilitation phenomenon that will revolutionize this discipline."
JON FERAN, Physical Therapist, Chelsea Football Club
"There is nothing else available that allows multi-directional, functional movement training whilst reducing impact stress.  aerofloor® is a highly valuable addition to our rehabilitation and training option."
JOHN GREEN, Physical Therapist, ex West Ham
"aerofloor® has proved invaluable as great tool for our joint compromised athletes"
JOHN DAVIN, Physical Therapist, Manchester United
A rehab revolution
used by 80% of
Premier League teams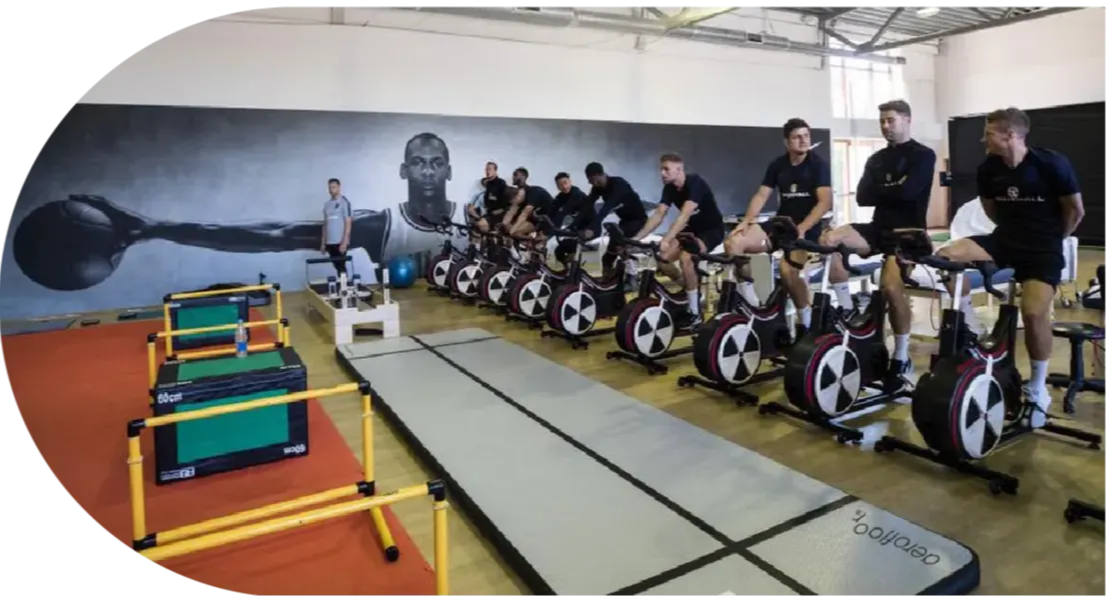 England World Cup squad, Russia 2018