Fast & simple set-up, intuitive App control, easy to charge & go.
TRAINING LIBRARY & OPEN PROGRAMS
200+ guided drills & 100% customizable programs in-app.
Durable construction, reliable & proven connectivity, unique features.

Unique multi-sensory solution with visual, tactile, auditory and multi-component cues to stimulate multiple senses and increase the effectiveness of every session.

Designed to last. Ball, kick, punch and cleat proof hardware via exclusive use of Grade-A raw materials and shock-proof construction.
Easy adjustable sensor settings to allow maximum tap accuracy across different setups and client requirements. Unique and proprietary motion sensing feature for proprioception and balance assessment and training with real-time vibrating biofeedback.

Latest technology for reliable and smooth operation at any time and any place: app control, stable IoT connectivity,

 

wireless charging, power saving feature and multiple sensors.

200+ sports specific, in-App, video guided drills for instruction and inspiration. Developed according to latest sports- and exercise science by internationally renowned sports scientists who worked with the biggest athletes on the planet.

Save time creating and planning your drills in advance with the unlimited preset feature. Customize your drills 100% according to your clients' needs with the 9+ open programs.

PRESETS & FREE ANALYTICS DASHBOARD CONTENT
Cloud based dashboard to measure, track, analyze and compare pre- and post performance data with spreadsheet export function.

Thousands of real prrofessionals dedicated to performance, fitness and health from all over the globe are using ROX Pro to get the results they want. Leading sports- and rehab organizations value the ROX Pro reliability, flexibility and superior technology.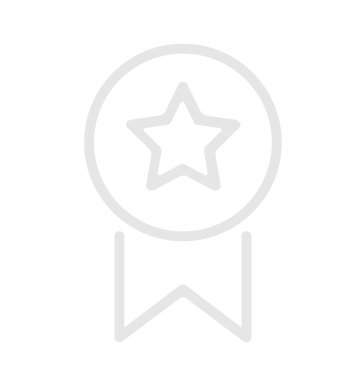 Programs and drills are developed to make patients and athletes enjoy their sessions more with the use of gamification elements. The real-time performance feedback

 

stimulates the competitive nature of pro and amateur athletes alike, making them work harder and have more fun.

Best quality-price ratio, with more and better features than any reaction training solution on the market. Affordable for any Coach, Trainer or Health Pro who needs reliable quality and commercial grade functionality without breaking the bank.

Our support team is eager to help you make the most out of your training sessions. We are here to help, and we love to learn, interact and grow with you.
I love the ROX because of the versatility and randomness. Agility/Change Of Direction is a key aspect of athleticism.
Ajamu Olaniyan
Three-time Triple Jump US National Champion and seven-time All-American Champion.
Owner of @TopFlightOne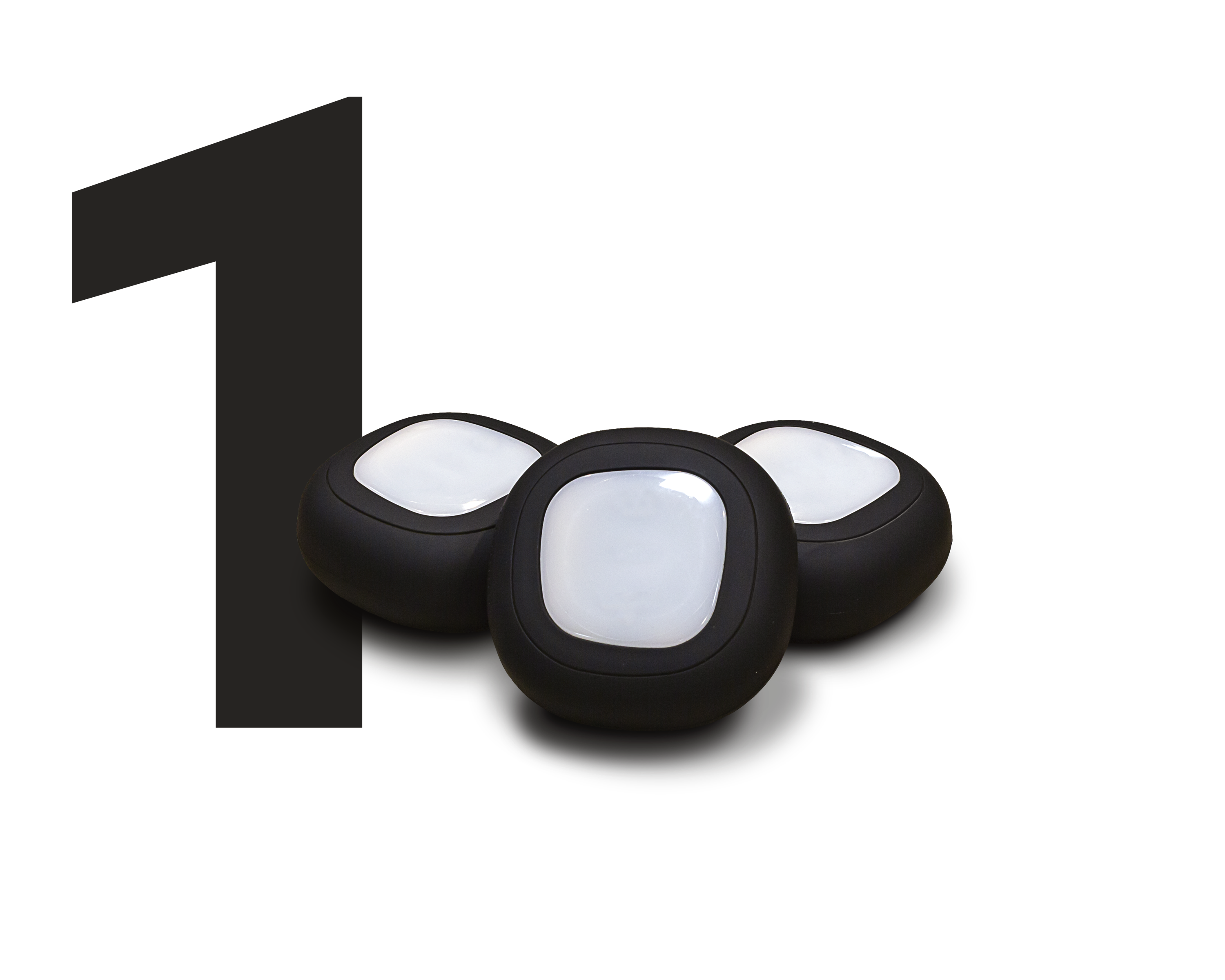 Tough as a stone. Made to rely on.

•

Light, sound and touch cues
• Upala™ proprietary feature for body balance assessment and proprioception
• Adjustable sensors
• Conexxion™ proprietary technology
• Wireless charging
• li-ion rechargeable battery, 3-9 working hours
• App control
• Touch sensor on/off
Construction


• Jet-Fighter material (Polycarbonate/ ABS)
• Anti-shock construction
• Water-repellent
• Rubberized coating
• Exclusive use of virgin raw materials
Certification
• CE approved
• FCC approved
• GS approved adapter
• Certified product quality, according to strictest chemical, safety and fitness-for-use requirements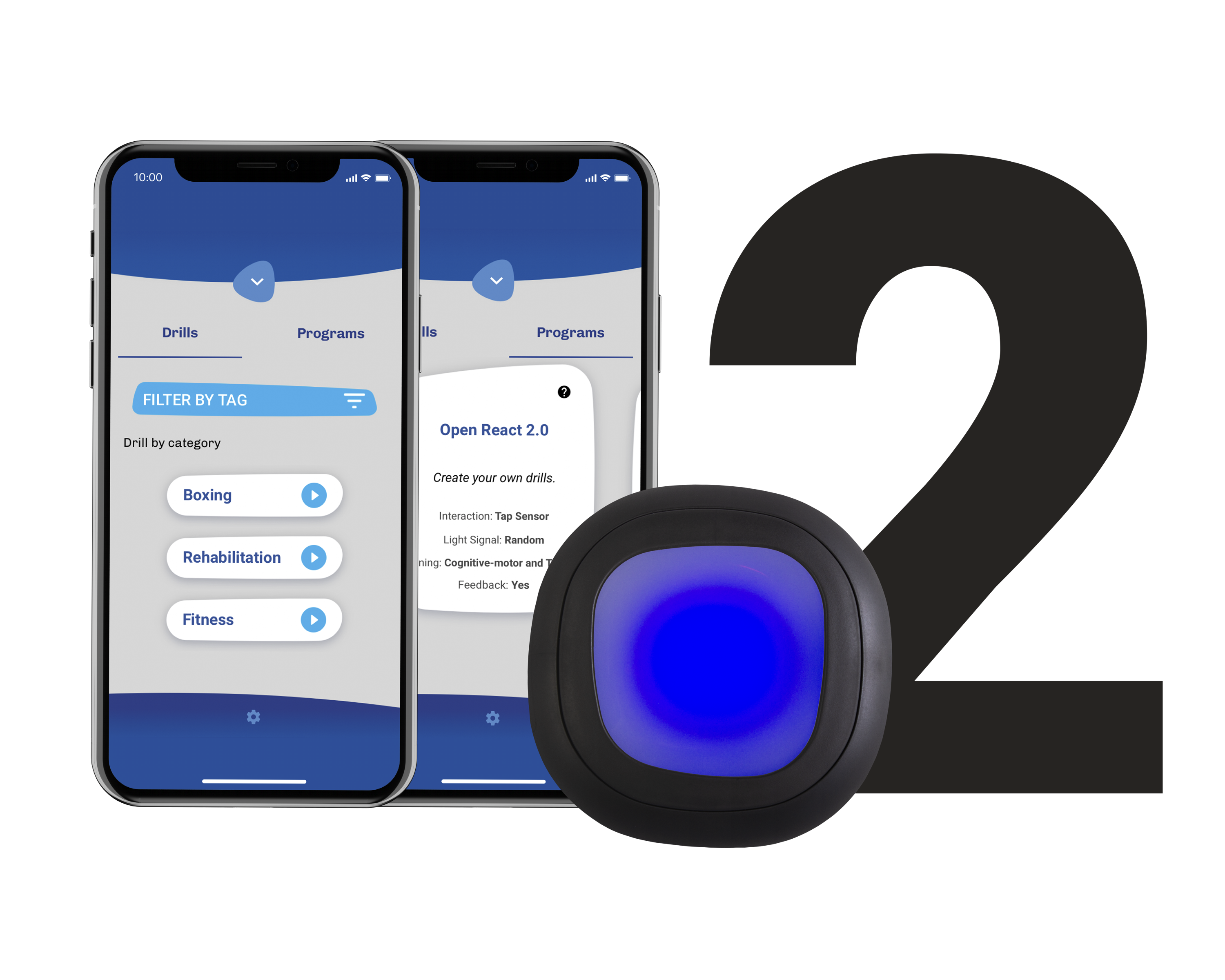 Simple to use. Save time.

•
3 Taps & Go
• 9+ Programs
• 200+ video-based training library
• 100% customizable setup
• Plan set and load your own preset drills
• In-app help center
• Free for iOS and Android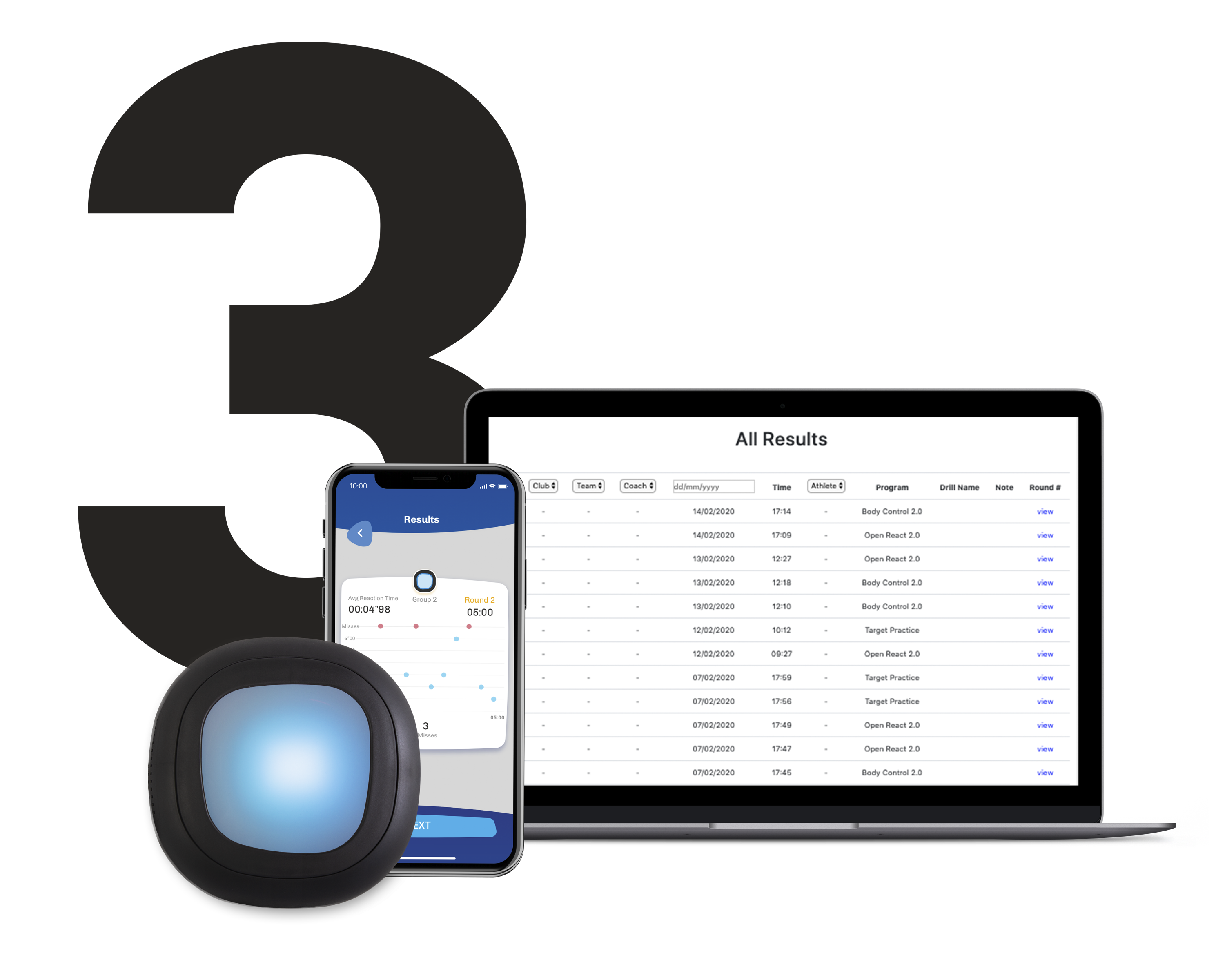 Objective training data. Show, track & analyze.

• Real time feedback
• In-app tracking
• Easy to assign results
• Free cloud-based dashboard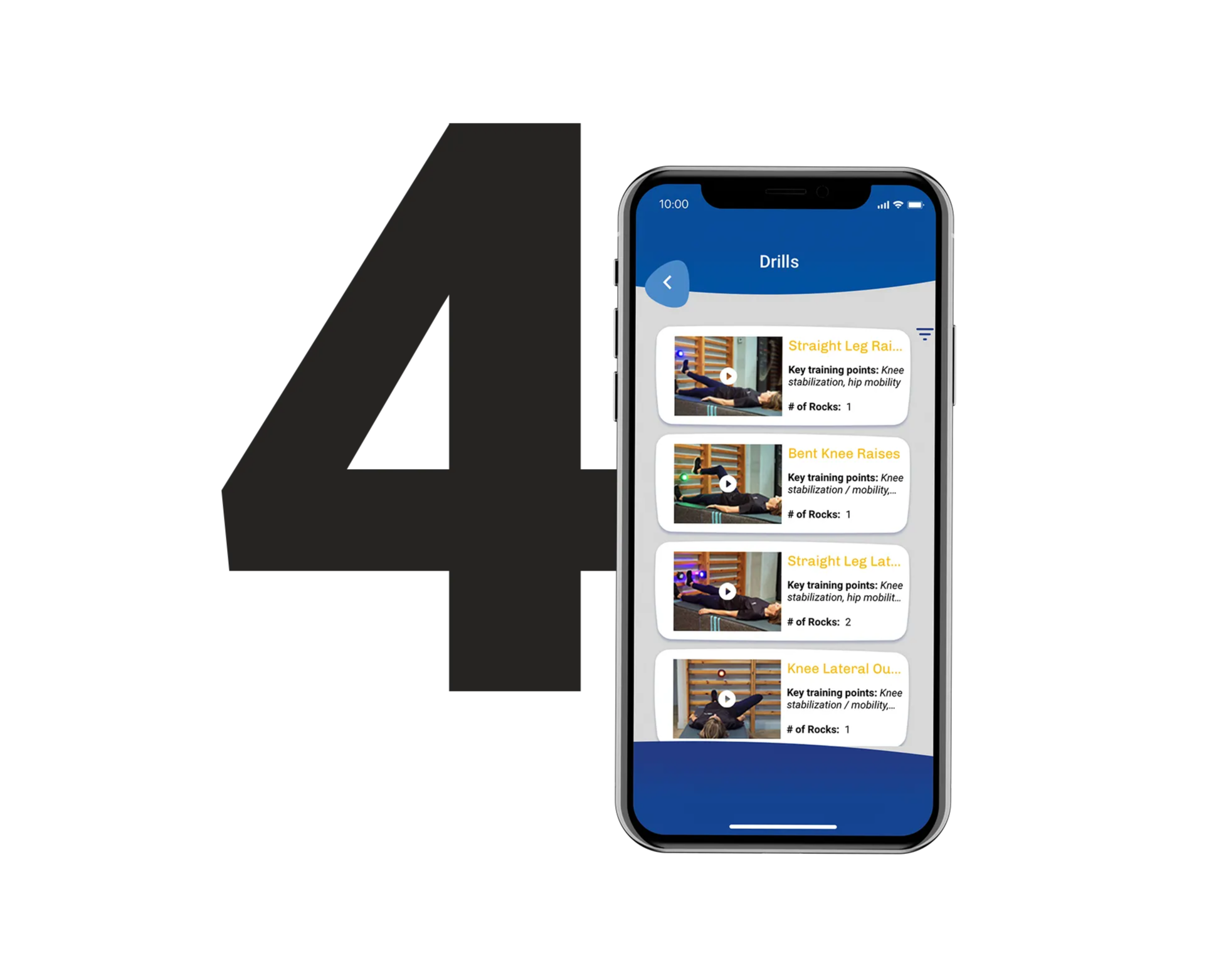 Instruction, Inspiration & Open Programs. To get results.

MSNP™ Training Methodology
•

Proprietary Training methodology developed by leading international Sport- & Exercise Scientists
•

Performance Improvements via:
•

Random Training: to simulate real-game and real-life scenarios
•

Cognitive-Motor skill training: to train body & brain
•

Fun element: to increase motivation to work harder & to come back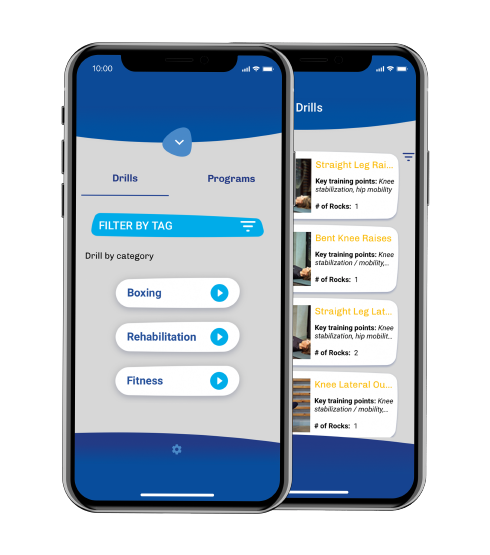 • Free 200+ sports specific, in-app, video guided drills
• Sport and application specific drills to train:
• Reaction, Speed & Agility, Visual & auditory capabilities, Cognitive-motor skills, Strength or ADLs
• Developed according to MSNP™ Training Methodology
• Start with "1 tap" functionality plus customization feature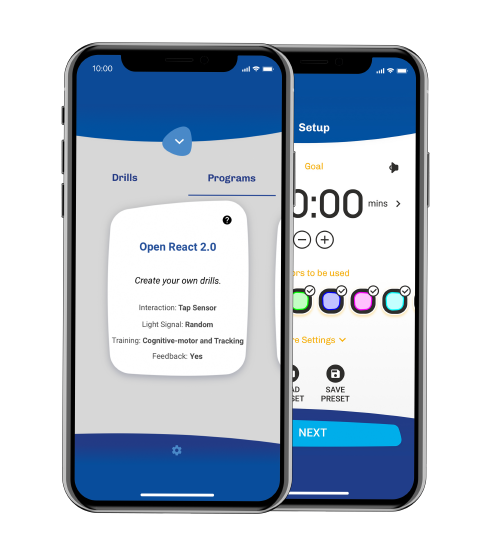 • 9+ Open programs
• Easily to start with "3 Taps&Go"
• 100% customizable
• Unlimited pre-sets to plan your drills
• 3 categories of programs, based on:
• Tap Sensor
• Light signal
• Motion Sensor
MSNP™ Training Methodology

The MSNP™ – Multi-Sensory NeuroPlasticity – training methodology is at the core of ROX Pro's experience. The MSNP™ training methodology is at the core of all ROX Pro Programs and is key to making ROX Pro a game-changing tool for any sports, fitness and physical health professional. The traditional way of training is to repeat physical training drills and get certain results. The new way to train based on the MSNP™ training methodology integrates sensorial and neurological training elements to get higher performance and better results.
ROX Pro's MSNP™ training methodology is a unique combination of multi-sensory stimulation, gamified elements and randomized variation. This combination exposes the athlete or the patient to new training impulses and thus enables the preconditions for neuroplasticity.

Multi-sensory stimulation refers to the concept that the more senses are stimulated during an activity, the more effective the perceptual learning will be.

Neuroplasticity is the brain's ability to form and reform neural networks. Every repetition reinforces a neural pathway. These small changes, repeated frequently enough, lead to changes in the way the brain works, changing its structure as we experience, learn, and adapt. This is fundamental for the development of specific cognitive-motor skills and inner motivation.
With ROX Pro's MSNP™ training new resources are added to a natural physical training, improving results and performance:
1. Cognitive-motor skills

Multi-sensory stimulation develops specific cognitive-motor skills that lead to better results in the gym, higher performance on the field and faster recovery in therapy sessions.
Smarter is the new stronger
Physical abilities are improved by physical training. However, it has been a challenge for coaches, trainers and physical therapists to additionally improve mental skills.
Modern sports and physical science underlines that training with demanding visual, auditory and cognitive stimulation develops and improves sensory perception in athletes and patients. This leads to a quicker brain processing and more accurate motor responses.
ROX Pro's unique multi-sensory stimulation directly affects the development of specific cognitive-motor skills and enhances the effectiveness of the training sessions.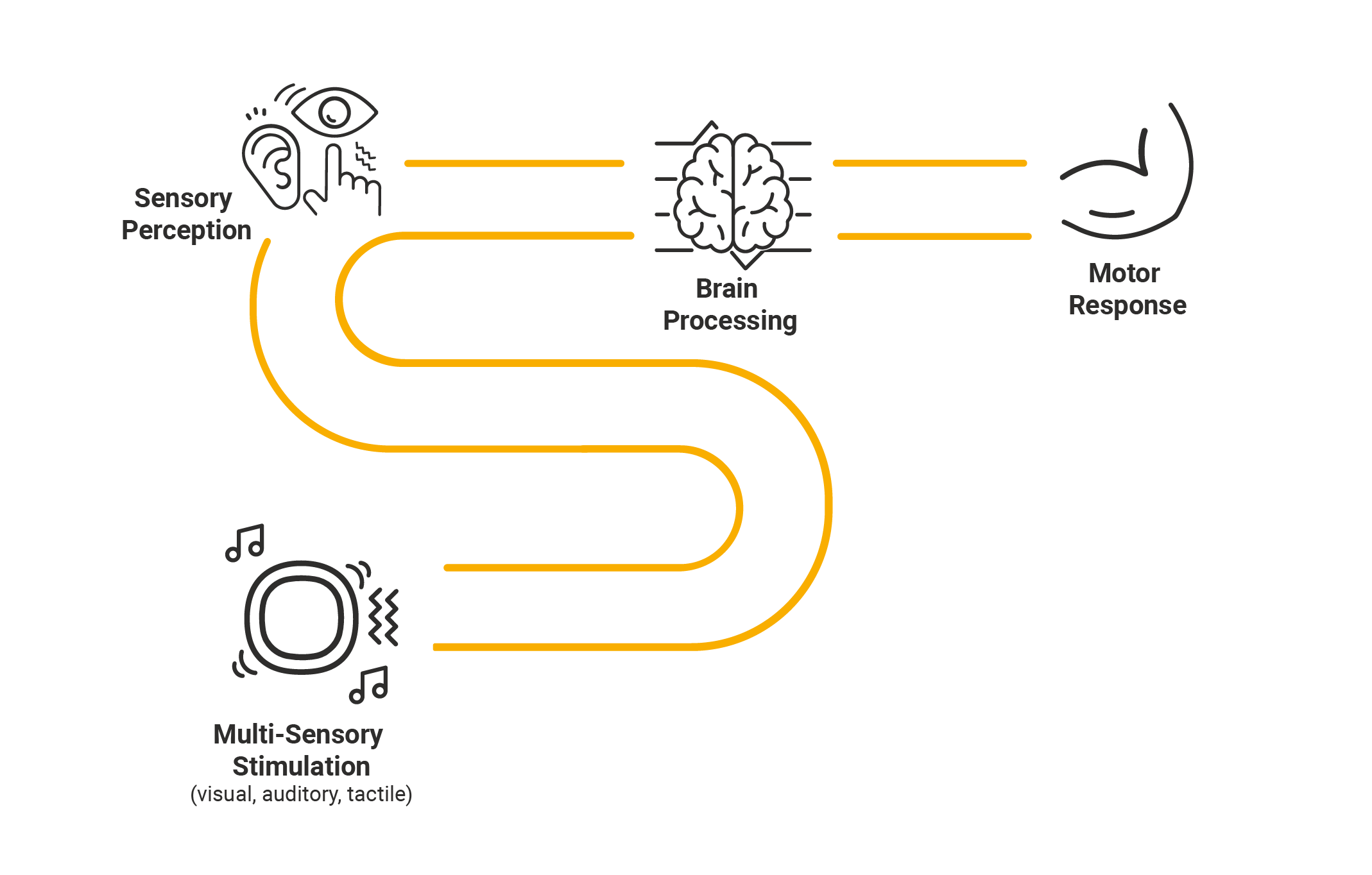 Immediate performance feedback via the ROX Pro App is the base for a gamified training experience. Athletes, clients and patients will work harder and with more motivation as they now can compete with each other and/or themselves.
Working out has never been so much fun
Enjoyment is a crucial factor during training and therapy to improve not only the performance of athletes or the recovery processes of the patients, but also any significant learning process. ROX Pro's gamified elements boost inner motivation with challenges and competitions.
It makes any session more enjoyable, keeping the attention focused and everybody trying harder and more frequently while the results get better.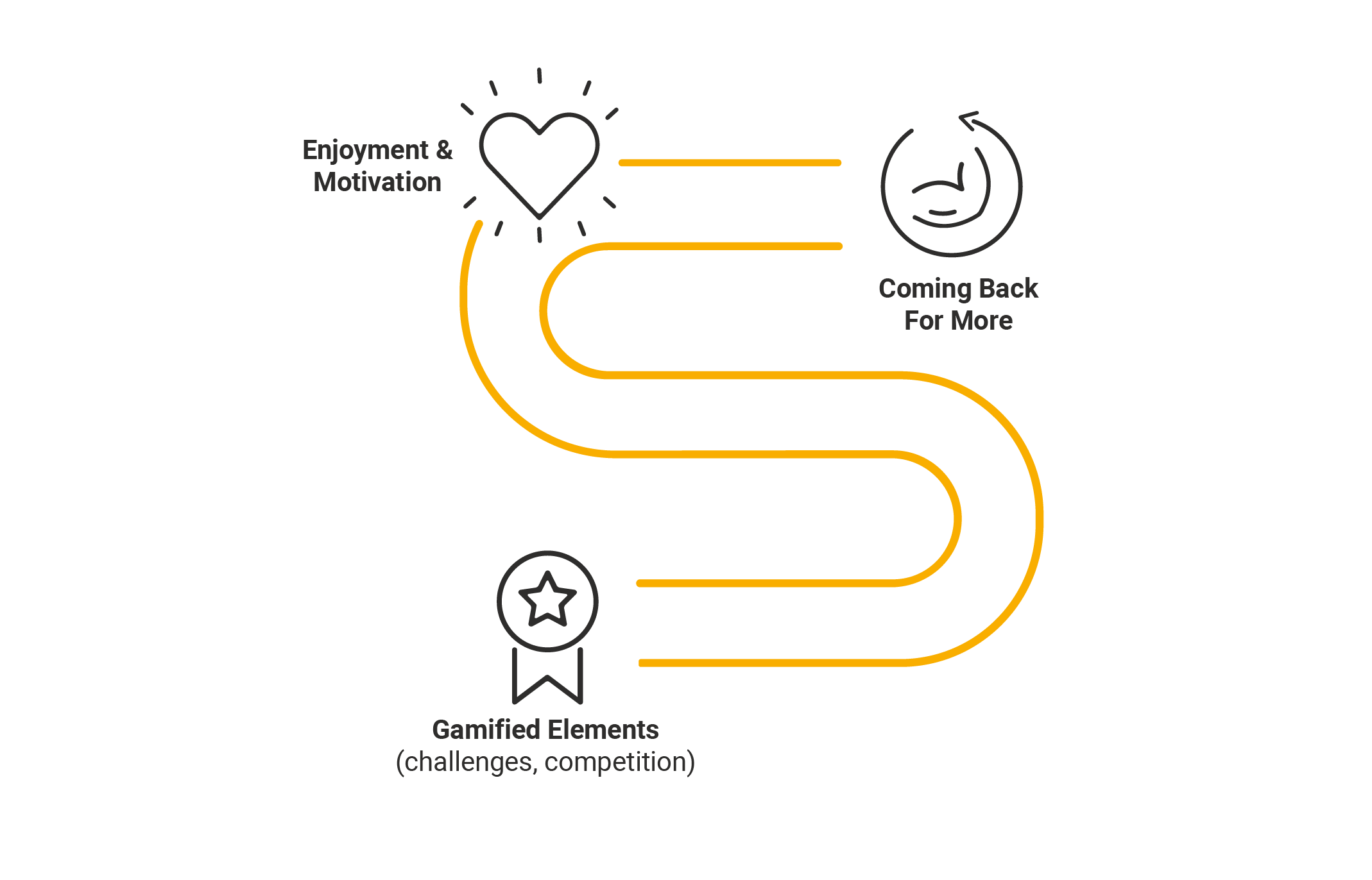 Randomized variation of the lights and signals bring unlimited and unpredictable possibilities to every session, demanding complete focus on the exercise.
Creating real life contexts and game scenarios
A more effective and enjoyable physical training must include variation, instead of simple repetition of the same motion over and over again.
Though it is indispensable to repeat drills, pro-athletes reach their status through diversification and exploration. Multi-sensory stimulation combined with gamified elements and randomized variation during ROX Pro training delivers beneficial unpredictability. This creates unlimited circumstances that reflect real life contexts and real-game situations.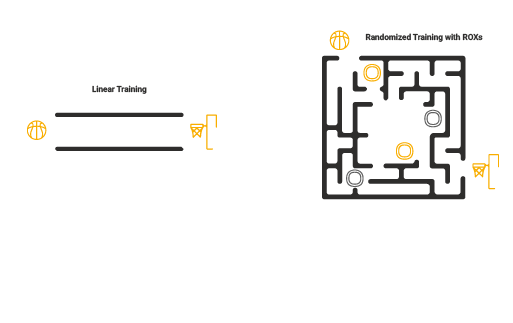 The MSNP™ training methodology leads to increased performance and results on the field and in the gym.
Within the MSNP™ training methodology, 8 target areas of cognitive-motor development have been identified, which, depending on the use scenario, impact on athletes' or patients' performance on the field, in the gym or in the therapist offcie.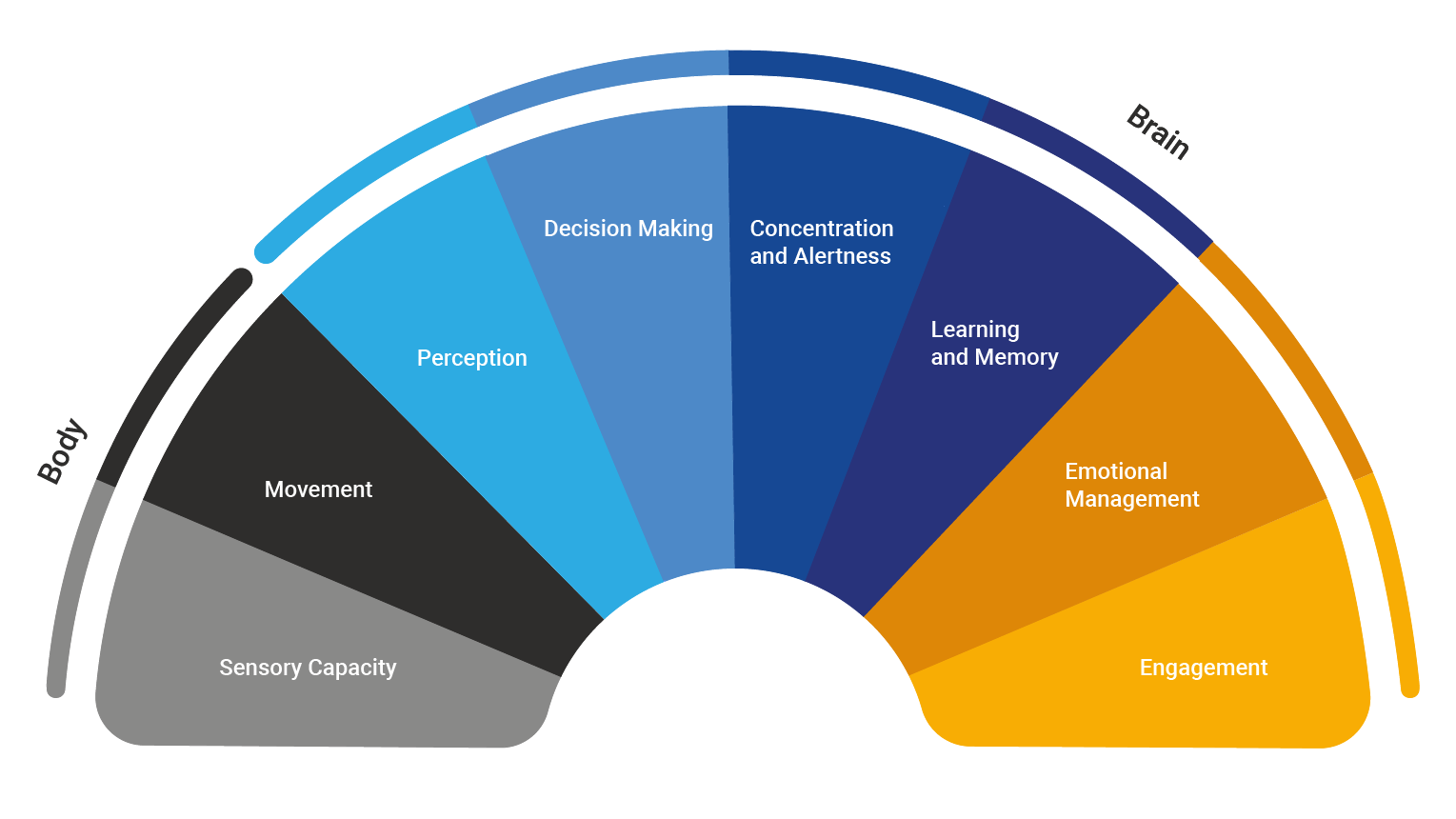 The MSNP™ training methodology applies to all sport specific training through the ROX Pro 9+ Programs.
When preparing drills for a specific sport or use case according to the MSNP™ training methodology, sport-specific requirements on the 8 different target areas of cognitive-motor development are analyzed and a requirement profile is developed. This requirement profile provides insights on which practical training areas to focus on.
To make better players each sport has specific areas that should be improved. ROX Pro provides sports-specific training Programs that:
•

Assess the relevant performance to allow objective pre-/post-test

•

Train relevant abilities in a specific way.


A-Champs is accelerated by Asics' Tenkan-Ten Growth Catalyst and Techstars. It's products are used by 80% of Premier League teams and some of the best athletes on the planet.